On-Site Service Call $125/hr.
On-Site Emergency $187.50/hr.
Repair Services for Computer Technology
Solving All Your Computer Technology Needs
Alpha Computer Experience in Plainfield, IL is committed to providing home and business users with the confidence to meet all their computer technology needs. Our prices and repair services are competitive, affordable, and worth it. Get your computer issues fixed today!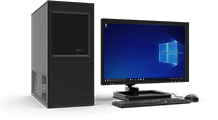 Repairing all brands of desktops and laptops with Windows and Linux. We fix computer issues, recover data, remove viruses, repair hardware and more.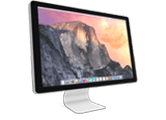 Fix your iMac problems at a competitive price. Solve slow performance, crashes, power issues, cracked screens, backups and make your iMac work as it should.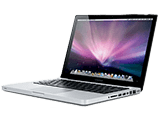 Affordable computer repair care for Macbook owners. Fix cracked screens, liquid/physical damage, not turning on, trackpad, software and chargers.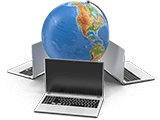 We handle all laptop issues from any brand of laptop you may have. Get your laptop to turn on, connect to your WiFi, speed it up, and repair any damage.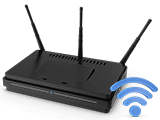 Professional home & business network equipment support. Connect devices, setup equipment, install cable, extend WiFi signals and manage servers.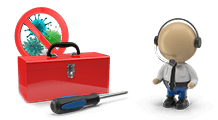 Consult with a computer repair expert. We can fix software errors, slow computers, email & printer issues, remove viruses and more.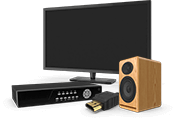 Let us hook-up your home theater equipment, surround sound system, universal remote, HDTV, and antennas. We also provide one-on-one training.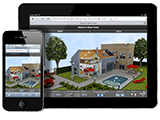 Controlling your home is easy with our smart home experience. We install security cameras, smart hubs, video doorbells, thermostats and more.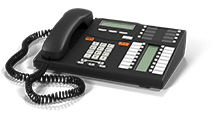 Businesses benefit from our experience with older PBX phone systems as well as the newer VOIP phone systems. Solve phone issues & expand phone networks.

The best PCs are custom built and we know the parts to make it happen. We design and build computers to our customers needs and satisfaction.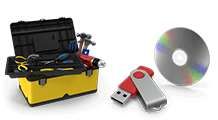 A section for common tools and software downloads for your computer. Get Anti-Virus software, computer backup software and more.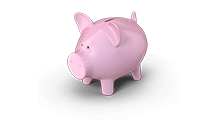 Save money on your computer repair. Deals for new customers. Residential seniors and servicemen receive special discounts. Ask us for details.
Frequently Asked Questions
My computer doesn't boot or turn on. What do I do?
From the more serious "it doesn't boot" or "it doesn't turn on at all" to minor wireless connection issues. We will need to see it in person. We can visit you on-site at your home or business, or you can bring it into our shop. We will diagnose it and provide you with options and recommendations.
It goes so slow, should I just get a new one?
Sometimes it just makes more sense to buy a new one, but other times it is better to upgrade. Let us help you decide. If a new computer is what you need, let us help you make a decision. We would love to help you decide what computer is best for your unique situation. We don't work off of commission and we have extensive knowledge of the newest technology so you can trust that our recommendations are some of the best.
How do I make it do this cool thing I heard about?
We can help you figure out how to solve problems with technology, automate tasks, recommend software or hardware solutions and provide one-on-one training. We provide remote desktop access to your office PC or Mac, configure file synchronization across multiple devices as well as provide backup solutions. Onsite, in our shop, or at your location. We also provide training on internet safety and the dangers of the digital age.
Can you remotely connect to my computer?
Does it turn on, boot and connect to the internet but something else doesn't work? We can usually check it out with our Remote Support software. We can connect to you're computer through the internet while on the phone with you. You can describe and show us your problem and we can see your screen and walk you through the solution.
What are the most common parts to upgrade?
Adding a solid state hard drive or upgrading ram (memory) can do an old computer a lot of good for a third of the price of buying a new computer. We actually recommend that all computers have a solid state hard drive installed. This will speed up almost any computer's performance by about 10 fold.
Can you get my computer fixed today?
Depending on the issue, we sure can! We offer emergency technical support both on-site and in our shop. Sometimes we will need extra time to get a more complex problem solved but can prioritize your computer and have a dedicated technician work on your computer until it is fixed. We always let our customers know approximately how long fixing a specific issue will take. Give us a call today for expert consultation and a free quote.
Need Something Else? Let Us Know
We're happy to consult about any technology or repair service questions you may have
Speed Up Your Slow PC or Mac
Avoid Buying a New PC or Mac by Upgrading Parts
Implement a Data Backup Solution
Setup & Configure Computer Equipment
Connect Printers & WiFi Devices
Repair Errors on Your PC or Mac
Make Something on Your PC or Mac Work Again
Fast & Easy Optional Remote Support
Receive PC and Mac Recommendations
Learn How to Use Your PC or Mac
Prompt response. Great customer service. Did more than I expected. Good guys & very knowledgeable on all of my concerns & issues.
Prompt service, owner himself came out to pick up my computer and offered suggestions to me before any work was done. No pressure to purchase anything.
Prompt service, owner himself came out to pick up my computer and offered suggestions to me before any work was done. No pressure to purchase anything.
They are courteous, respectful and follow through with their commitment to the customer.
Quick service, and able to answer any questions I had. Offered suggestions to improve how my system works and to improve its use around the house.
They are courteous, respectful and follow through with their commitment to the customer.
Time to Get Your Computer Repaired! Open daily from 8:30 am - 5:00 pm