On-Site Service Call $125/hr.
On-Site Emergency $187.50/hr.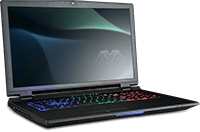 Laptop Running Slow
Constant Error Messages
Crashes & Blue Screens
Doesn't Boot or Turn On
Virus / Malware Removal
Solid-State Drive Upgrade
Memory Upgrade / Replacement
AC Adapter Repair / Replacement
Water Damage Repair
Cracked Screen Repair
Laptop Tune-Up
Laptop Maintenance
ALWAYS FREE ESTIMATES!
1 - 5 Days Speedy Repair Time*
Emergency & Rush Service Available
*Repair time varies based on the speed of your computer, current workload and if parts need to be ordered. Additional time may be required in special cases. Call for a FREE quote anytime!
Note: Pricing shown is for labor only and does not include cost of parts. Please give us a call for a free estimate on your repair.
Prompt & experienced technicians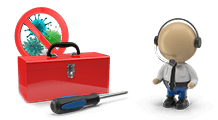 Fixing Your Computer Issues
Prompt & experienced support
Cracked screens, broken casings, DC jacks, water damage & more
Our A+ technicians know laptop repair inside and out. Let our experts diagnose and repair laptop. Schedule an on-site appointment or schedule to bring in your laptop for repair.

Battery Upgrade / Replacement
Starting at $60
Increase battery life with a larger battery for your laptop or replace one that doesn't hold a good charge anymore.

CD / DVD Drive Repair
Starting at $60
If your laptop is unable to read or access your CDs and DVDs, you may need your CD/DVD drive repaired or replaced.

Data Recovery,
Backups & Transfers
Starting at $50
Backup your laptop locally or to a cloud service, and transfer data. Recover computer files that have been lost or deleted.

Laptop Fan Repair
Starting at $100
A failing fan can be noisy or cause over-heating issues which results in your laptop turning off randomly. We professionally fix laptop fans.

Hard Drive Repair / Upgrade
Starting at $100
Speed up your laptop by up to 10x with a solid-state drive (SSD) and fix any issues your current hard drive may have.

Keyboard Replacement
Starting at $60
Fix sticking keys, broken keys, worn keys, and missing keys with an affordable keyboard replacement.

Liquid Damage Repair
Starting at $100
Spilled coffee, beverage spills, or any type of water damage can be repaired. We provide free assessments & estimates.

Memory Repair / Upgrade
Starting at $35
Increase the performance of your laptop with an increase in memory resources. Especially great for older laptops.

Motherboard / Circuit Repair
Starting at $100
A circuit board for a laptop may fail and need to be repaired or replaced depending on our diagnosis & recommendations.

DC Power Jack Repair
Starting at $100
We fix broken power pins, loose power connections, sporadic or no charging issues and more with our experience.

Reinstall OS / Software
Starting at $60
Get support for installing new software, refresh your OS while having your data and software programs transferred.

Cracked Screen Repair
Starting at $100
Repair your broken or cracked laptop screen with a new laptop screen replacement. Always looks fantastic after repair.

Virus / Malware Removal
Flat $100
Rid your laptop of suspicious programs and malicious activities, fake warnings, and undesirable software.

WiFi Card / Connection Repair
Starting at $35
Fix your internet connection issues with our experienced knowledge in repairing WiFi cards and WiFi connections.

Physical Damage Repair
Starting at $100
Fix a damaged corner, cracked plastic, or any other cosmetic damage on your laptop. We also fix laptop hinges.
Hardware repairs come with a 30 day labor warranty. If your computer breaks down with the same problem within 30 days of the repair, we will fix it at no labor cost to you. Any warranty work must be inspected, diagnosed, and performed by an Alpha Computer Experience computer repair technician or the warranty is void. No warranty for virus/malware/adware infections, operating system crashes, or software issues. Parts used for repair, or any equipment/supplies sold to you are subject to the manufacturer's warranty only. Most manufacturer warranties generally last about 12 months. Please ask us for details to specific parts, equipment, or supplies that you purchase. All sales are final. No refunds. If you are not 100% satisfied with any of our services, Alpha Computer Experience will do everything reasonable to resolve the problem for you.
Note: For each on-site service call, the hourly charge is also the minimum charge. Additional time billed at 30 minute increments rounded up. All service rates are for labor charges only and excludes costs of parts.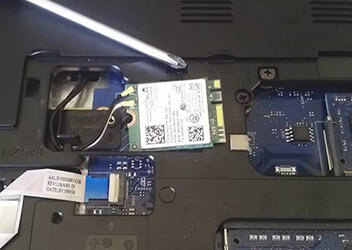 PC Laptop Repair for

Home & Business
Diagnose your laptop and consult with an A+ certified technician at your home, business or at our office. Our technician will perform a professional evaluation of your laptop and recommend the best repair solution. We'll provide you with a free estimate that includes pricing and options. The requested repair choice that you choose will then be performed and completed.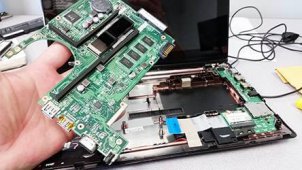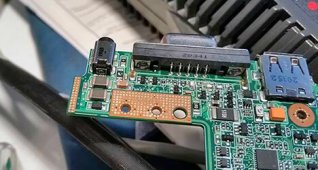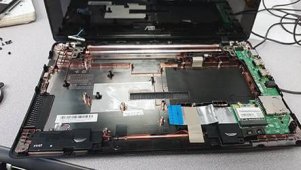 Fix Your Laptop Issues
with Our
A+ Techs
We are proud to provide prompt on-site laptop repair service to homes and businesses in neighborhoods around Plainfield, IL. If necessary, we can pick up and drop-off your laptop and other computer equipment, or bring it back into the shop if we're already on-site. Repair your laptop, and other computers, with our experience.
Fix errors with your laptop, speed up your slow laptop, fix email problems, resolve printer issues, get rid of viruses, manage your backups, and much more. Minor issues from software not working right and your laptop wireless internet not connecting to your laptop not turning on at all, we can fix it all.
Call for a FREE computer repair estimate today!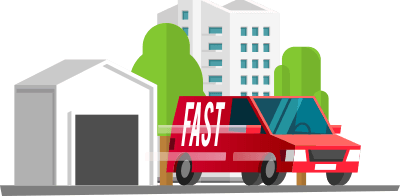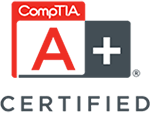 Need Something Else? Let Us Know
We're happy to consult about any laptop repair questions you may have
Speed Up Your Laptop's Performance
Avoid Buying a New Laptop by Upgrading Parts
Implement a Data Backup Solution
Setup & Configure Computer Equipment
Connect Printers & WiFi Devices
Solve Your Laptop Computer Errors
Make Something on Your Laptop Work Again
Fast & Easy Optional Remote Support
Receive Laptop Recommendations
Learn How to Use Your Laptop
Prompt response. Great customer service. Did more than I expected. Good guys & very knowledgeable on all of my concerns & issues.
Prompt service, owner himself came out to pick up my computer and offered suggestions to me before any work was done. No pressure to purchase anything.
Prompt service, owner himself came out to pick up my computer and offered suggestions to me before any work was done. No pressure to purchase anything.
They are courteous, respectful and follow through with their commitment to the customer.
Quick service, and able to answer any questions I had. Offered suggestions to improve how my system works and to improve its use around the house.
They are courteous, respectful and follow through with their commitment to the customer.
Time to Get Your Computer Repaired! Open daily from 8:30 am - 5:00 pm